Las Vegas Window Screen Replacement & Repair
Expert Screen Repair, Replacement and Installation in Nevada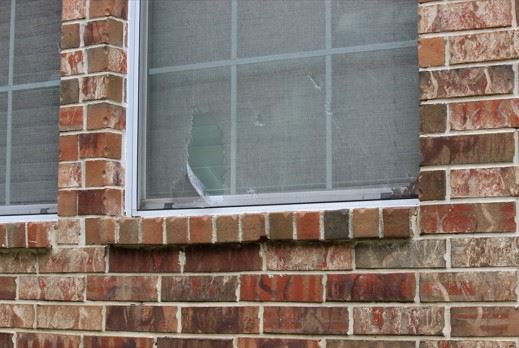 Davis Glass and Mirror, Inc. makes custom window and door screens to your specifications. If it's time to replace worn out or missing screens, replace them today with custom size window screens factory-made with fiberglass, aluminum, or tiny mesh.
All screens come with your choice of frame and screen material colors. We even offer solar screens, an energy-efficient alternative that blocks both heat and cold from penetrating the windows without obstructing your view. These screens can keep insects out and dramatically reduce the cost of your energy bills!
Need help with commercial or home window screen replacement? See what we have in stock by calling (702) 819-8452 or contacting us online today to get started on your screen installation project near you!
Window Screen Replacement Parts We Carry
Window screen replacement parts and door parts are also a specialty of Davis Glass & Mirror.
We carry a wide variety of window and patio:
Door rollers
Handles
Locks
Latches
And various parts needed to repair most windows and doors
If we don't have the part need for the Vegas screen repair in stock, we'll gladly order it for you.
How to Buy Replacement Window Screens
The first step in ordering replacement window screens is to accurately measure your window to determine what size screen you need. Our Vegas team is able to custom-build any size screen that you need.
To determine the size screen you'll need, do the following:
Measure the width - Measure your current screen from one top corner to the other, this is the width of the screen
Measure the length - Measure your current screen from the upper edge to the bottom edge, this is the length of the screen
Next, you'll need to determine what material you want your screen to be made out of.
We offer the following options:
Fiberglass
Aluminum
Tiny mesh
Solar screens
You may also want to take into consideration what color frame and screen you want to match it to your existing home or business window screens. Once you have determined what type of window screen you need, call our team at (702) 819-8452 to order your custom Vegas window frame and screen replacement.
How Much Does it Cost to Replace a Window Screen?
The actual cost of your window screen replacement will vary depending on what size screen you need and what materials you want. You can request a quote today to determine the cost of your screen replacement or repairs.
The Dangers of DIY Window Screen Replacement
While replacing or repairing a window screen may seem like a simple task, this isn't always the case.
If your home or business in Las Vegas needs a new screen or needs a screen repaired, there are several things that can make a DIY job more difficult:
Difficulty finding matching materials
Difficulty finding the right-sized screen for a custom window
Poor patching or replacement job resulting in gaps in the frame or screen
Using poor quality materials which may result in needing another screen repair or replacement sooner than expected
Call the Team at Davis Glass & Mirror Today
The best way to avoid the hassle of wasted time and wasted materials is to hire an expert to help! At Davis Glass & Mirror we provide 24 hour emergency services, a free, no-obligation quote, and even same-day appointments. Our team members are fully licensed, bonded and insured, so you can rest easy knowing that your home or business is in great hands!
Contact us to learn more about our Las Vegas business and house window screen repair options! Give us a call at (702) 819-8452 for a free quote on your Vegas window screen replacement, installation, or repair!
5 Star Reviews for 5 Star Service
Amazing! - Julie K.

Helpful and Amazing - Ames D.

Strongly Recommended - Tikisha N.

Highly Recommended - Joy R.

Fast and Friendly - Tammy V.